Shipping estimates are shown in the shopping cart for items that can be calculated (future release items do not have size or weight information yet, and cannot be calculated). Shipping costs for orders will also be shown during the checkout process, and also in your Private Warehouse for items that you have already paid for and want to group together.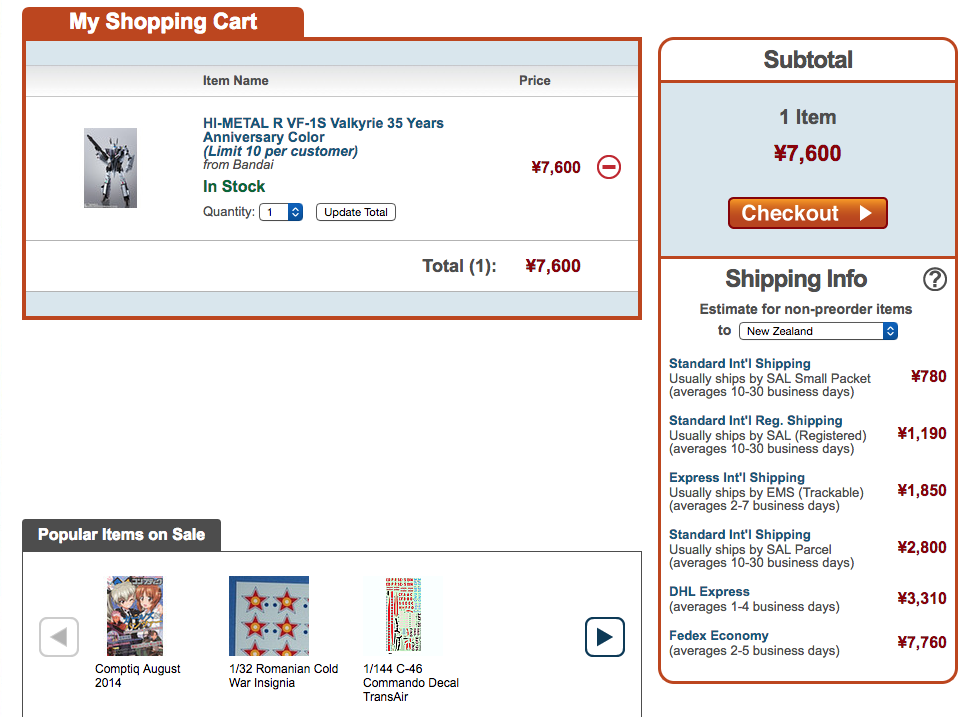 Again, you can easily check shipping estimates by putting items in your shopping cart. (Select your country from the drop-down menu if needed.) There is no need to complete checkout to see these estimates. Please note that the estimates will be for all calculable items in the Shopping Cart, whether they are in stock or not, and that the estimate will not include items that do not have size or weight information (future releases).

You will see the final definitive shipping costs (not estimates) for shippable items once you enter the checkout process. 
The rates shown on the web site are not necessarily a direct quote of postal service or courier charges, per se, but rather the rates charged by HobbyLink Japan to you to effect delivery of your package. These rates reflect not only the shipping fees we pay (which may be discounted by service providers because of our volume), but handling charges and packaging costs, too.